TurkFreeZone.com is the biggest 2B2 site of Turkey, which has been designated on the virtual media, the internet as Turkish Free Trading Zone, and broadcasted in two languages, Turkish and English,
In a very short time, more than 109,000 active members, 79,000 offers and more 280,000 commercial connections were carried out via TurkFreeZone.com.
Every day, hundreds of offers and demands are broadcasted, hundreds of new members are registered and hundreds of new commercial connections are carried out on TurkFreeZone.com.
TurkFreeZone.com was prepared hardware and software required for its members to trade on the virtual media and presents every kind of commercial opportunity to its members.
TurkFreeZone.com is also broadcasted on the internet addresses of
www.TurkFreeZone.Com
www.turktradeindex.com
www.serbestbolge.com

TurkFreeZone.com is broadcasted as Telmar Network Project.
Other projects;
www.sibellius.com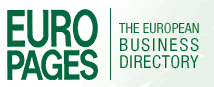 TurkFreeZone.com is co-brand partner of Europages.Com, the biggest guide of Europe.
You are able to make searches from Europages.Com with the criteria of product and company name in the company section of TurkFreeZone.com.
Europages.Com is listed as the banner of TurkFreeZone.com in Turkish section and as co-branding partner in all other languages.